Established in 2001, the Graduate Institute of Visual Art Education aims to provide the cutting edge research and training in developing theory and pedagogy in visual art education.

The institute has a long-standing commitment to the profession of art education, providing essential preparation for art educators in schools and museums. Our program offers a wide range of study and research opportunities to meet the requirements of the individuals at all levels. Students have access to a multitude of opportunities to teach, interpret art, develop arts-based curricula, or facilitate educational visual arts programming. Fieldwork and internships in the schools and museums balance theory with practice.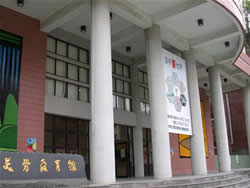 Recent research has focused on criticism and integration of visual art theory in school curriculum, museum education and visitor studies, gender issues in the interpretations of images.